Spring Auction
Our 32nd annual Spring Auction will be LIVE & IN-PERSON this year on Saturday, April 22nd! Through the generous donations of community businesses and individuals, over 300 items and vouchers are available for purchase at the Spring Auction.
This year we will also feature an online Auction the week before the LIVE Auction from Monday, April 17th at 9 am – Friday, April 21st at 9 pm.
ourschool.auction/BCS2023SpringAuction
Another amazing component of our Spring Auction is our FOOD DRIVE CHALLENGE!
Students & Auction attendees are encouraged to bring non-perishable food for Community Care. For each 1lb of food, $1 is raised for Beacon! WIN/WIN!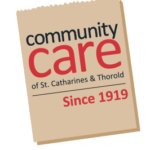 For more information or to donate an item to our Auction,
please contact Darlene Teeuwsen – advancement@beaconchristian.org