Grade 6-8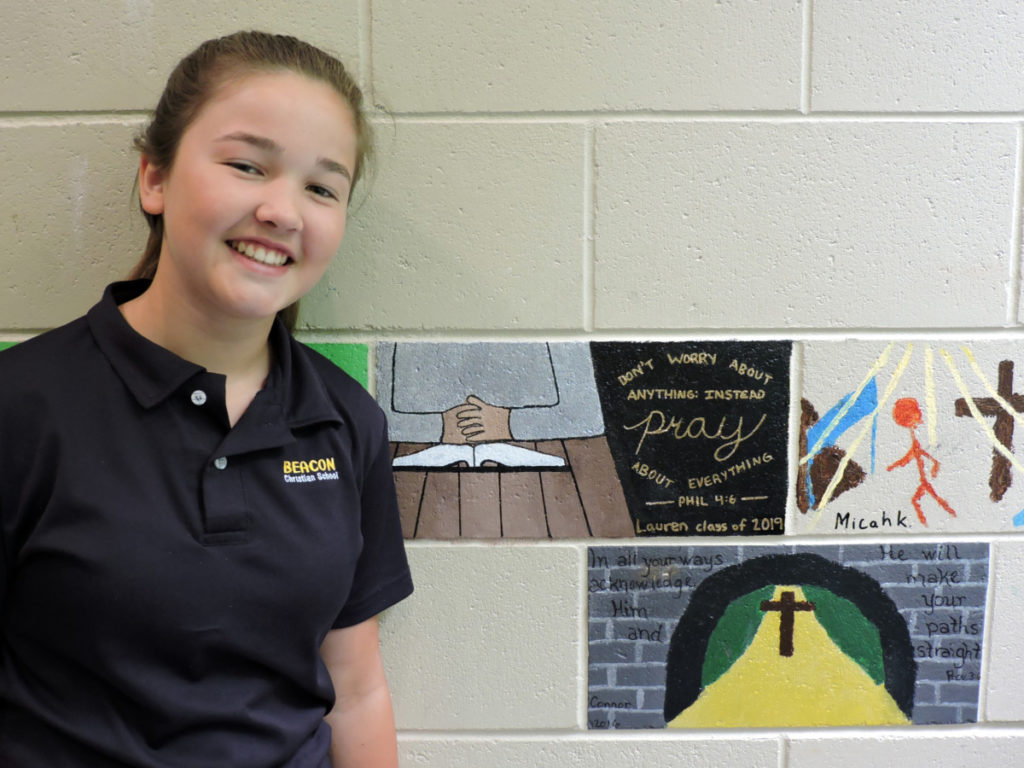 Program Strengths
Memorable moments that build community and relationships
Interschool sports program includes soccer, hockey, volleyball, track and field, baseball, and badminton. Intramural program includes all students.
Extensive arts program, including visual arts, music and drama classes, band tours and full school musicals.
Regular Chapel and active community service projects
Niagara opportunities with class trips that support the arts, explore the history and studies the industry and environment of our region.
Cross curricular activities that integrate technology and learning forming Christian minds, hearts and spirit.
Small class sizes
The middle school program focuses on God's Word and God's World and our active Christian Response to both. Whether it is on the page, on the stage, using lab reports, playing sports, speaking at community events, serving our neighbours, student culture-making and becoming not just future leaders, but leaders today. What does it mean to be a strong Christian person in today's culture? Building community, serving others, responding to injustice, honouring God's creation and worshipping God are the learning threads throughout our curriculum that help sell our school's graduates.
Enduring Understands:
The Bible, God's Word, is central to all parts of your child's life
Your child has choices to serve God every day.
Building Community and relationships gives opportunity to serve others
God is Creator and continues to hold the world in his hands.